Are Ellie Goulding and Calvin Harris together?
Are they or not together? Everybody is asking this question and everybody wants to know :)
Have you already watched their new video "I need your love"? If not, go and check it right now, is awesome. Ellie (born 30 December 1986, English singer-songwriter and multi-instrumentalist)
and Calvin (born 17 January 1984, Scotthish DJ, singer, songwriter, and record producer)
acted romantinc in their brand new video!
Fans have already started to talk a
bout a possible relation, in fact they look cute together. Fans even started to call themselves "team Skrillex" ( because in the past, Ellie was with Skrillex), or "team Calvin".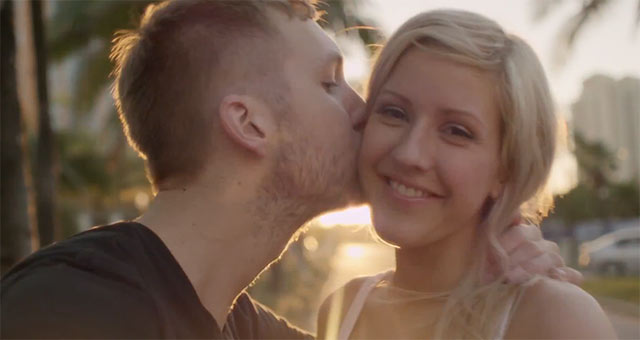 Check out the premiere of Calvin Harris' latest video for " I Need Your Love" featuring Ellie Goulding!
The clip sees the 29-year-old producer and 26-year-old English singer play a couple in love, filming themselves during trips to the beach.
The song is the next single off of Calvin Harris' latest album 18 Months, available on iTunes now !